GOLDaid®
FOR HIGHER EPA REQUIREMENTS
Scientific research shows that high doses of EPA may offer a nutritional benefit for patients with compromised lipid metabolism.
GOLDaid® is a convenient IP-protected liquid emulsion that provides a more readily bioavailable formulation of EPA to individuals with compromised lipid metabolism or increased EPA requirements. Created using our unique Emugel™ omega-3 nano-emulsion technology, GOLDaid® completely dissolves when mixed with water-based beverages. The only product on the market offering a high quantity of 3g EPA in a single 20ml dosage form, GOLDaid® helps to re-establish critical levels of omega-3 EPA.

The GOLDaid® formula is served in sachets (no bulk).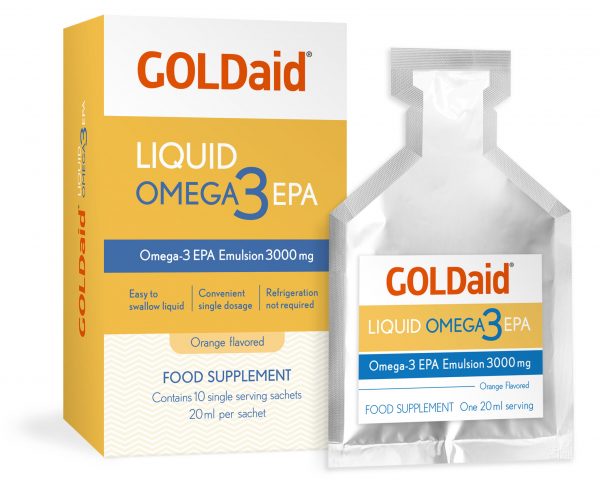 20ml per sachet and 28 sachets per box.